Quit Smoking With Honeyrose Herbal Cigarettes
1 May 2023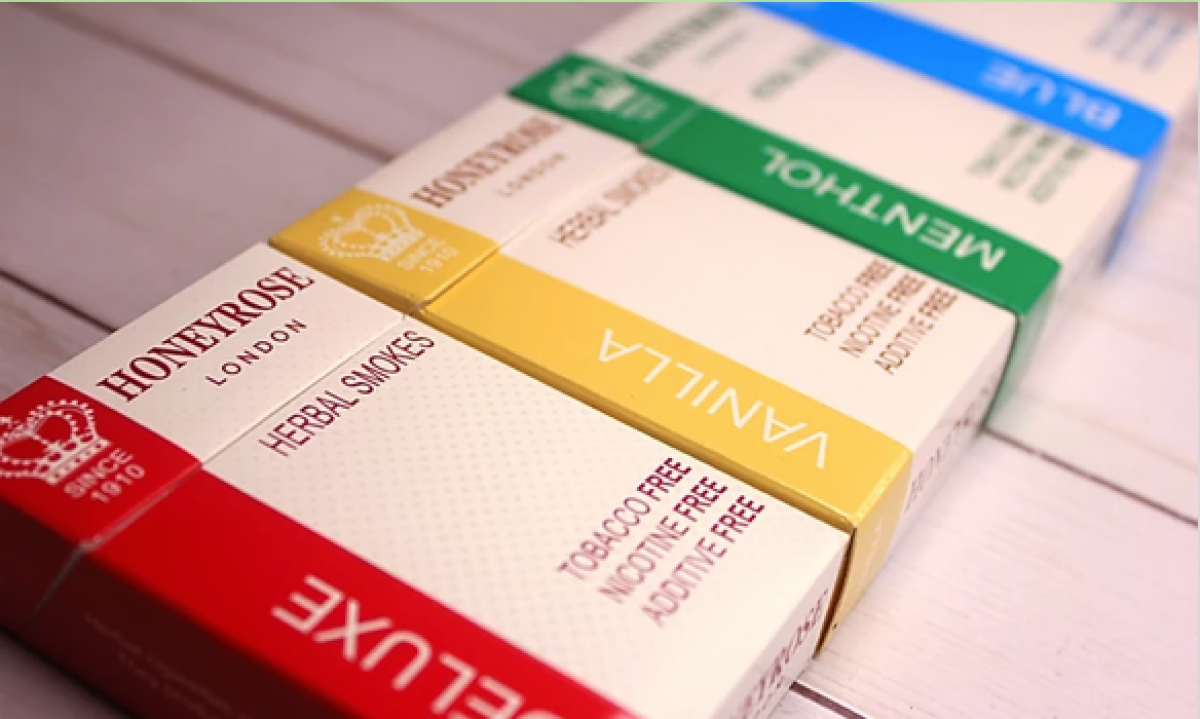 What Can I Smoke Instead Of A Real Cigarette?
You can smoke Honeyrose Herbal Cigarettes as they are the most sought cigarette alternative in the world especially in the USA. Honeyrose offers all-natural cigarettes that are nonaddictive and are Nicotine & Tobacco FREE. Honeyrose Cigarettes are the true alternative to traditional real cigarettes. In fact, numerous individuals seeking to quit smoking their addictive cigarettes such as Marlboro, Newport, Camel, and others, rely on Honeyrose for support. For more than a century, Honeyrose Herbal Cigarettes, crafted in England, have dominated as the industry's leader in Tobacco and Nicotine FREE Herbal Cigarettes.
Keep Honeyrose Herbal Cigarettes Handy Before Work
What Herbs Are In Honeyrose Herbal Cigarettes?
The company's mission is to offer smokers a Tobacco & Nicotine FREE alternative to regular cigarettes. Their herbal products consist of 100% all natural wild crafted herbs such as clover leaves, marshmallow leaves and rose petals which are then matured in honey and fruit juices. These are used to help users quit smoking. Honeyrose Cigarettes are a non-addictive solution, unlike real cigarettes.
Best Way To Quit Smoking
People who want to stop smoking, but still need to satisfy the habit of smoking (e.g. smoking while drinking coffee), choose Honeyrose Herbal Cigarettes. Honeyrose cigarettes are the perfect solution for individuals who desire to quit smoking, especially those who still crave hand-to-mouth motion. Without any of the negative effects of tobacco and nicotine, Honeyrose effectively minimizes cravings, helping smokers maintain a better lifestyle that eventually leads to a smoke-free future. So say goodbye to pesky addictions and hello to a new, revitalized you! Start your journey to quitting today with Honeyrose 💪🚭
Honeyrose Quit Smoking Plan
Since you're looking to give up smoking and want a reliable and effective plan to help you achieve that, the Honeyrose Stop Smoking Plan may be the perfect program for you. This innovative approach aims to replace your regular cigarettes gradually with Honeyrose Herbal Cigarettes based on the number of cigarettes you smoke daily. With time, our plan will help you adjust to less nicotine intake while making the quitting process smoother and easier. They not only support you in managing nicotine cravings but also help you reduce exposure to the harmful chemicals present in regular cigarettes, making this switch a better choice for your body.
Start your quitting journey today by incorporating the Honeyrose Stop Smoking Plan into your life. With Honeyrose Herbal Products, you'll be on your way to a better, smoke-free life in no time! Take into consideration how many cigarettes a day you already smoke and choose one of our STOP SMOKING PLANS: 20 Cigarettes A Day or 10 Cigarettes A Day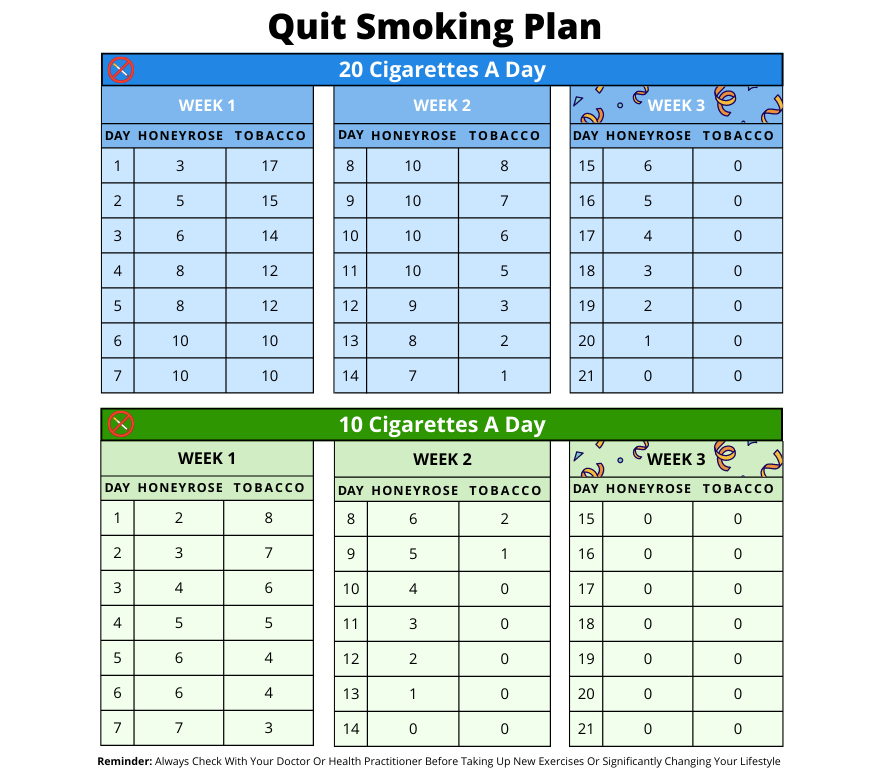 Click Read Today's News On Herbal Smokes
Read More Blogs Below